Adult Adoption Form
This adult adoption form template is already complex. Yet, it can be easily adjusted with 123FormBuilder to match your specifics, then published on a web page. Of course, all of this without writing any code.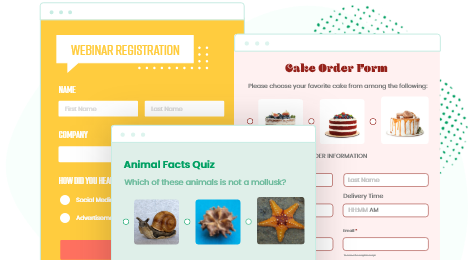 Template Features
Helps you build a job application in virtually no time
Helps you automate workflows in your company and reduce interdepartmental friction
Helps you generate useful data about your recruitment campaigns
Helps you connect your data and your tools in seconds
Extremely easy to use (you just grab it, customize it, and publish it).
Create a great Adult Adoption Form
Finding the right candidate for your position can be a challenge, especially when you receive a mountain of job applications. Luckily, a simple job application form can make your life easier and help you sift through the candidate pool efficiently.
A good job application form will help you collect all the info you need from candidates — from names and email addresses to their Word document resumes and any other detail you need.
The main benefit of a job application form compared to collecting CVs is ease of use: an online job application form will allow you to collect, filter, and manage data more rapidly and accurately, while a simple CV document will require a lot more manual work.
Creating an application form for your job openings will also make it easier for candidates to apply — increasing your chances of finding the one, the candidate who really fits all your needs.
You might think creating job application forms is difficult, but in fact, you really don't need anything other than 123 Form Builder. Our simple drag and drop form builder requires NO coding at all. All you need to do to create a job application form is:
Grab a job application template from our database (or you can create an online job application form from scratch if you prefer).
Customize your job application form by adding an email notification system, a custom Thank You page, conditional logic, or simply by personalizing the form design to match your brand.
Publish it anywhere: on your site, social media feed, or anywhere else.
That's it! Easy! Regardless of whether you choose to use a job application form template or create your own form, it will all take just a few minutes. 1-2-3 — and done! Now you can sit back and just let all those employment application form submissions roll in!
New Pricing FAQ
For Form Builder Starter Plan Users
Do you have questions regarding your 123 Form Builder Starter plan and the changes that have come in effect starting April 19th?
No worries, we have answers — check them out below! And if we haven't covered it in this FAQ page, please do not hesitate to reach out to us via
customercare@123formbuilder.com
or via our web chat. We'll be more than happy to help! 
Short paragraph in case you need an introduction.