Digital Form Creator for Paperless Forms
Create digital versions of your paper forms and access them from any location around the world.
Why more than 1.8 million people create digital forms with our digital form builder
Reduce Manual Labor
Regardless of your industry, you can now get rid of the burden of manual data entry by switching to our custom digital forms.
Save Time
Digital forms allow you to save time and not keep track of endless trails of paper will leave you more time (and money!) to improve business efficiency and do what you love.
Good for the Planet
Paperless, digital forms are reliable, environment-friendly and offer real-time performance reports. And what's even better, you don't need to be at a desk – you can handle your data collection straight from your mobile device.
Our digital forms app is easier than ever to use
You don't need any programming knowledge to draw-up your own form. Our online form builder is all about drag and drop! By only clicking a few buttons, you're all set to go collecting your data with paperless forms.
A large variety of form templates to choose from, regardless of what data collection needs you may have:
Style is important to us as it is to you. This is why we made sure you can personalize anything in your digital forms. Whether you need a basic or a complex digital form, you control everything from layout, fonts, colors, types of form fields or language.
The ugly side of paper. Millions of trees get cut down each year. Not to mention paper forms are often illegible or even lost. Digital forms allow you to go paperless, save trees, become more organized, protect your collected data, and avoid human error.
Take your digital forms everywhere with mobile forms support! Your mobile device will simply fall in love with custom forms. Our advanced digital form creator allows you to create and manage your forms even when you are in the field. Form entries are stored until connectivity is regained, and then all your input data will automatically sync on the cloud.
Safe data storing and easy result tracking
No need to be worried about the safekeeping the data collected with online forms. When you use our online form builder, everything is organized to a tee and ready to analyze. Using online forms, you will be able to see the results in real time and even get to customize the style of the reports you need.
Get support from us every step of the way Although our custom digital forms are headache-free, our Customer Care team is always available to assist you through the setup process and with any other concern you might have. Even for our FREE plan. You didn't think you could go even further? Well, we did. Save time and automate all the way, as your form data is easily exported to the cloud or integrated with most of the popular online platforms.
Ready to use digital form templates
Select the type of form you need for your business below or browse through our complete digital forms templates collection.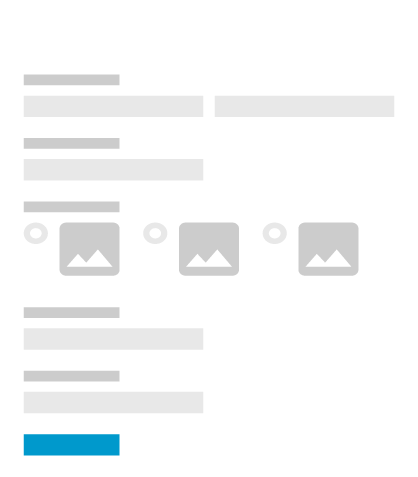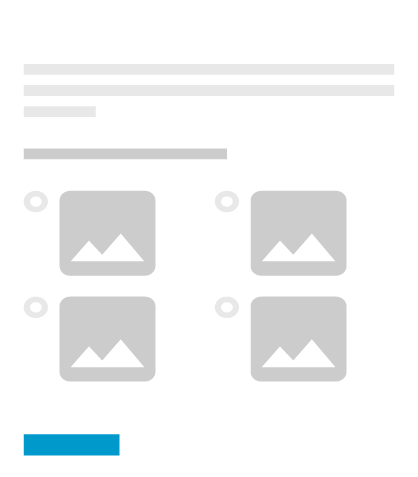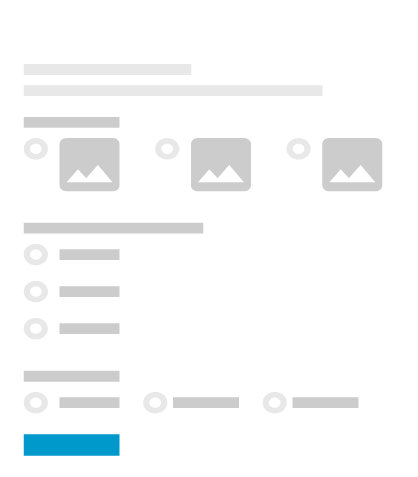 Great Form Building App With Tons of Functionality

I've been extremely impressed with 123FormBuilder.It was a breeze to install and the premade templates make it easy to start building forms.When you've finished customizing simply press publish and you'll get the code to copy and paste on your website, email, Marketing Cloud, etc. Overall, this is a very well built app that I'd recommend to anyone looking for easy form building with object mapping in Salesforce!

Highly Efficient and User Friendly!

There are a lot of features that keep 123Form Builder to stay at one of the top Form Builders however, the following are some salient features that I like the most:-

1. It takes care to create forms automatically according to general survey needs which makes it quite interesting.

2. User-friendly and easy to fill out. Customer finds it easy and reliable to just fill and submit their response.

3. Integrated with Salesforce makes it very efficient. Valuable reports generated in the system make it a lot helpful for decision making.

Although 123Form Builder contains numerous functions yet only above mentioned make it a complete package for a healthy customer care solution.

Highly Recommended!

It's easy to use, create forms on its own and we mold it the way we like which is most likely the least choice because it already meets the requirements of being the best customer support form in our case.

We are quite rightly able to understand the customer's experience through their feedback and take care of their needs respectively resulting in enhanced business.

Forms solution with responsive customer support

The business contacts are always reachable, the customer services provide quality support, the tool is easy to use and reliable. We are able to provide an easy-to-use tool to our users so that they could collect the required information from the customers.

Best Forms I've ever used

Easy to use ...but if you don't understand something or have a question ...customer service always comes through.

I use Adobe Dreamweaver and just copy in the code.

123 Forms make it so much easier for me instead of the old way of physically building all the code.

This makes it so much faster, and if you need the form for another project you can easily duplicate it within the software, rename it and copy it to your tool.

Nice, sophisticated and easy to use software. Can answer most of my needs

I appreciate the many options the software offers and the ways to organize the forms.I use all the tools that the software provides. The most central tool is the conditions. The software allows me to create very complicated forms with a lot of rules and conditions. It makes it possible to collect data in a much more professional and efficient way.
Digital Forms – Frequently Asked Questions
What are digital forms?
Digital forms are forms that are available online. They will help your data collection process by providing people with an easy way to contact you, submit an application, send file uploads, add images to a job application, or share their opinion about your product. Digital forms are the easiest and most secure way to collect data.
What is an example of digital form?
Any kind of online form built with the purpose of capturing data is a digital form. Collecting data with digital forms is easier because anyone with an internet connection can submit their information and questions, even from remote locations. Contact forms, feedback forms, surveys, order forms, powerful forms with question branching — they are all digital forms meant to collect data.
How do I create a digital form?
The easiest way to create a digital form is by using a form builder with a drag & drop interface, like 123FormBuilder. With just a few clicks, you can create online forms and mobile forms with any kind of text box, file upload, signatures, or complex structure. No need to waste time with coding — creating forms and embedding them on your website is easier than ever (and even more so if you use a form template.)
What is the best software to create forms?
123FormBuilder is an easy to use free online form builder with every capability you can imagine when it comes to collecting data (and making sure it's well-organized and connected with your favorite tools.