Employee Exit Interview
This Employee Exit Interview template was created to help you get started with your form quickly and easily.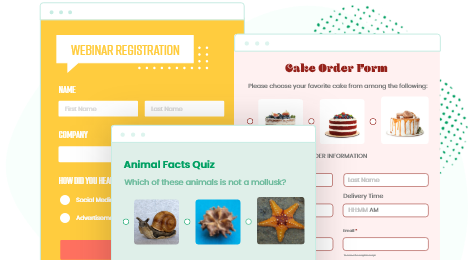 An exit interview is a method that HR departments use to discuss with employees who decided to leave the organization. The fastest way to conduct an exit interview is through a survey, where the employee answers a series of questions on a form. The information from the exit interview form helps employers understand the work climate and how to improve it so that fewer employees resign. The exit interview questions have to be specific to the actual organization. Start with general questions about the preferred career path and dive in deeper towards the end of the form. You can create high-engaging exit interview forms with 123 Form Builder where you can add the fields that you need and type in the questions your quitters must answer. The Form Builder includes more options such as setting up multiple email recipients, customizing reports, and connecting your form data with your favorite apps. Are you tired of conducting exit interviews on paper forms? Then go online with 123 Form Builder. No coding is needed!
Customize template
Use this employee exit interview example to tailor your own personalized form. For instance, with our real-time form builder, you can quickly add or remove questions, use a file upload field if appropriate, custom automatic responses and change the form design. Everything with a simple drag and drop tool. In addition, all our forms are brandable, so add your logo and company colors. Besides, if more than one HR employee needs to receive the exit interview responses, you are able to configure multiple email recipients from the Settings panel.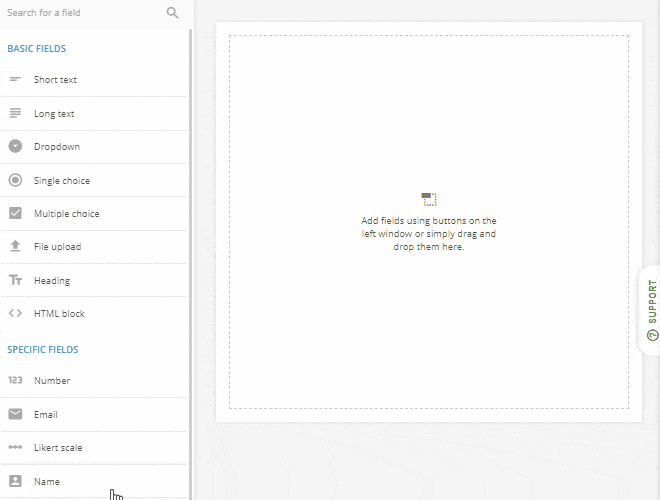 Publish template
When your employee exit interview looks good, plenty of sharing options are available. For example, you'll be able to embed it into a web page, like an internal network. Or better yet, copy and paste the form link to send it via email to the resigning colleague. Either way, the form is mobile-optimized, so it looks good and works well on every type of device. In other words, you will have an increased response rate, even if normally completing an exit interview is nobody's cup of tea.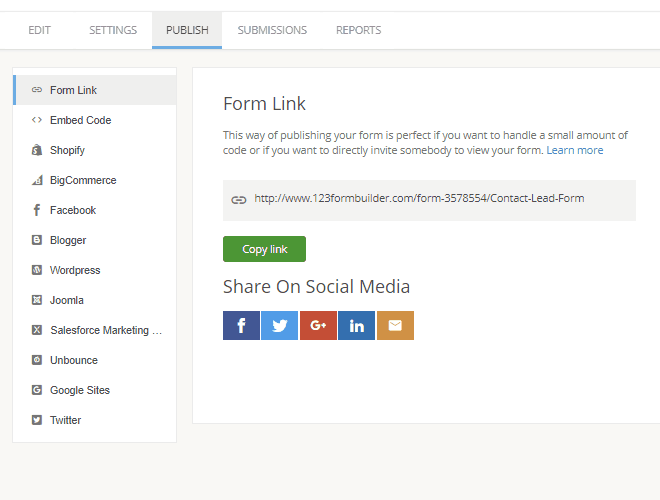 Collect & manage data
Each exit interview form response goes directly into a secured database attached to your online form. Manage the data from the 123FormBuilder platform or export it to your computer in Excel, CSV or PDF format. Moreover, you can connect ex-employee responses to other web applications you already use, so you don't have to work twice on the same data.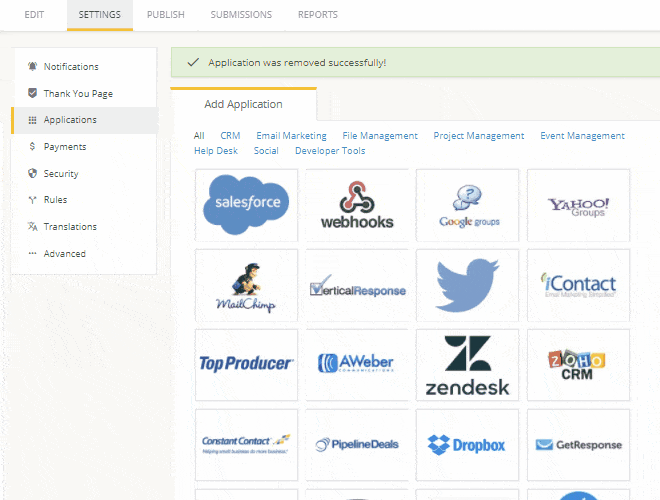 Optimize your flow
Seeing a colleague leave is never easy. Find out what his/her reasons were to take the necessary measures for enhancing the work environment and company culture. Online forms are confidential, easier to fill out and remove the risk of document misplacement. With 123FormBuilder, ex-employee surveys go faster, especially thanks to instant notifications whenever someone submits the completed employee exit interview.