Equipment Inventory Form
This Equipment Inventory Form template was created to help you get started with your form quickly and easily.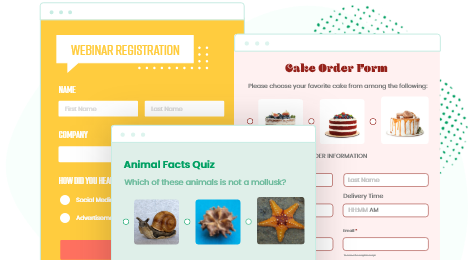 Keep track and document items with this equipment inventory form that you can easily customize on 123FormBuilder. Store the information for insurance or other purposes within your organization in a secure storage space where you have full edit permissions. Customize the form in any way you want and share it with your peers.
Customize template
Stay on top of your supply levels with an online equipment inventory form. Just copy this prebuilt template in your 123FormBuilder account, then tailor it to your company's needs. What's so great about it? No coding knowledge is required. Besides, our form builder supports any data format you need: dropdowns, radio buttons, text, image uploads and much more. Just drag 'em and drop 'em on your equipment inventory form. Finally, give it the flourish of your company brand with your logo and choice of fonts and colors.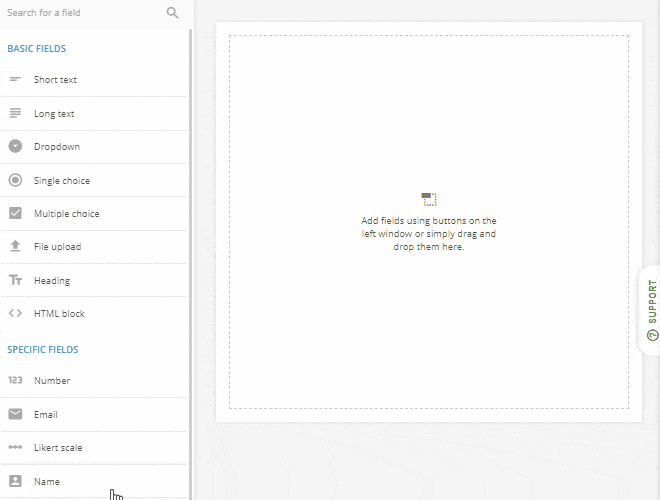 Publish template
Once you've built your equipment inventory form, you'll have it up and running in no time. As soon as you click the Publish button you'll find a large number of distribution options, including a copy-paste webpage embed, email and social media sharing. The equipment inventory form is mobile-responsive, so it will work great both at employees' desks or when surveying the warehouse.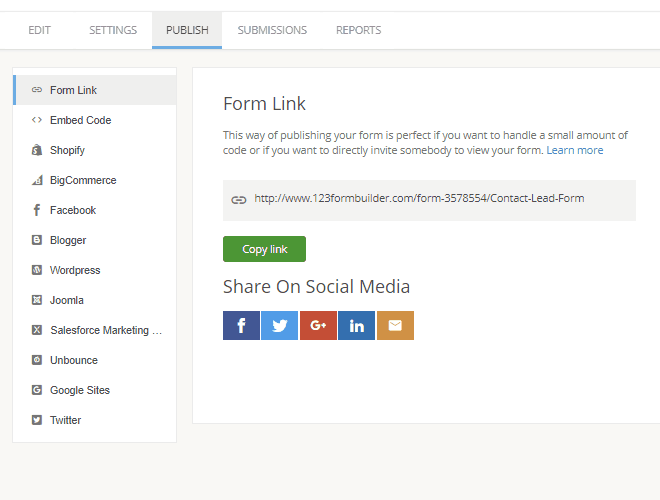 Collect & manage data
Every entry submitted on the equipment inventory form is recorded in a private database in your 123FormBuilder account. Here you can review the reports at any time while also creating graphs and charts. Or export the data to Excel, CSV or PDF for processing elsewhere. In addition, the equipment inventory form can integrate with popular cloud and file management services, so you can automate the transfer of data.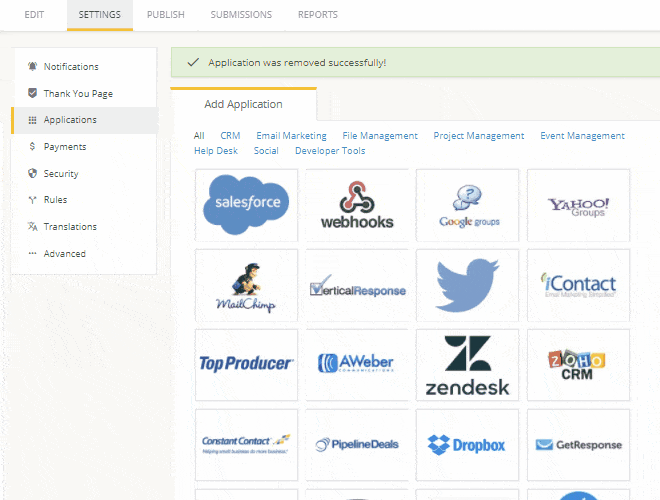 Optimize your flow
A web-based equipment inventory form eliminates lagtimes in supply management. Who has time to wait for file attachments or a paper forms anymore? Instead, get an immediate email or SMS briefing on current supply levels and be in a position to replenish your tools as soon as possible. A smooth workflow while ordering and processing inventory items begins with online forms!