Exit Interview Questionnaire
This Exit Interview Questionnaire template was created to help you get started with your form quickly and easily.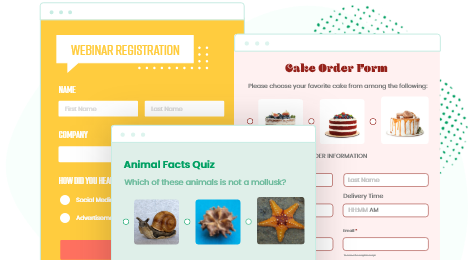 An exit interview questionnaire is a set of questions that companies use on employees who decided to leave the organization. The exit interview questions differ from an organization to another, but they mainly focus on uncovering key points that can improve the overall work environment. An exit interview is essential for any HR department that works on retaining employees and making them happy. Make sure you ask the right questions at each exit interview with a questionnaire that is engaging and easy to use. With 123 Form Builder, you can create the exit interview questionnaire you need by duplicating the template below. Type in the questions you want to ask, edit the email recipients, build custom reports, and integrate the questionnaire with any of your favorite tools. Get your exit interview questionnaire right, with 123 Form Builder. Try the form builder now!