Settlement Agreement Form
It's time to better organize your client files. Our settlement agreement form template is easy to personalize and requires no programming knowledge.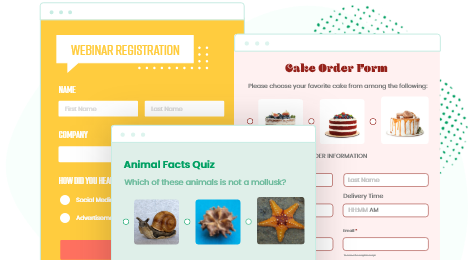 Customize template
This settlement agreement form sample contains the building blocks for collecting the information needed to finalize a divorce. No coding skills are needed, whether you use this template as-is or modify it for other purposes such as employment disputes or property damage. Just drag and drop to edit; radio buttons, checkboxes, file uploads, and even antispam captcha fields are all available. Create custom autoresponders and notifications so that all parties involved have a record of the agreement.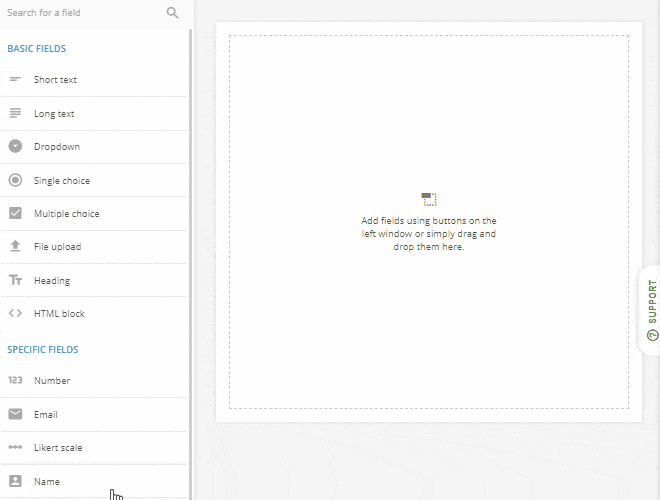 Publish template
This settlement agreement form offers a range of convenient options for distribution. Just copy and paste to add it to a web page, or click any of the built-in share buttons to email a link or post to social media. Filling out the agreement is an agreeable experience on any device thanks to a mobile responsive layout that automatically rearranges for mobile screens or desktop monitors.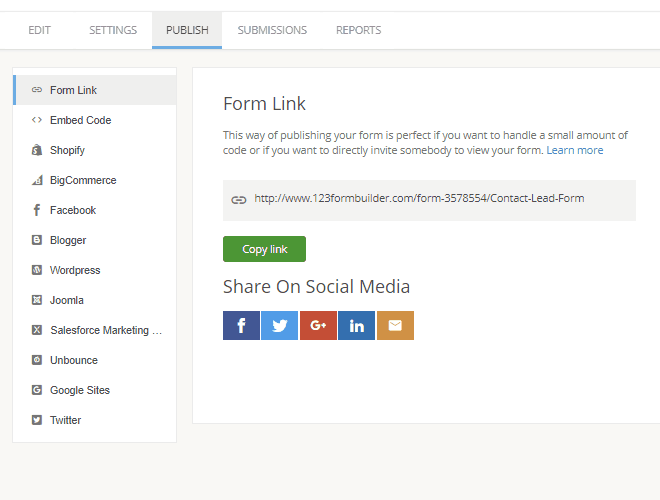 Collect & manage data
A secure database stores all settlement agreement form submissions in one location. You can keep records there as long as you need them. In addition, it's a good idea to export them to Excel/CSV and PDF. Furthermore, 123FormBuilder forms integrate with many popular apps, including Dropbox, Google Drive, Evernote, and SmartSheet. You can also explore other integration options with CRM tools, email marketing, and online payment/invoicing services.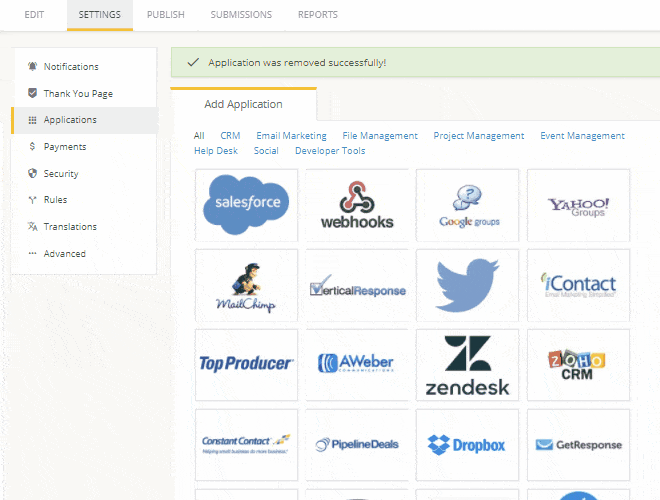 Optimize your flow
Updating your settlement agreement form and moving away from paper is a choice you'll be glad you made. Not only will you be going green, but you'll also help reduce data entry errors and keep your records consistent across devices, team members and clients. Moreover, you can make changes to your form over time without having to worry about people inadvertently using outdated versions of the form. Once you make the move from paperwork to online forms, you'll never look back!