Wedding RSVP Form
Use this wedding RSVP form template to make sure the people you have invited to the wedding are actually coming. You can attach the invitation as an image to the form.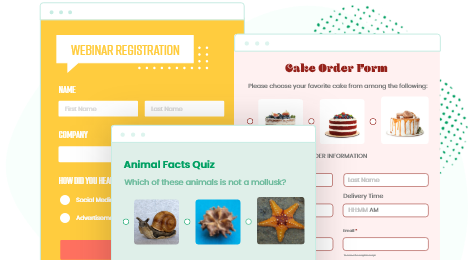 Customize template
Give your guests a convenient way to RSVP with this wedding RSVP form template. No coding needed—just edit the options and drag/drop any other information you need. Dropdowns, radio buttons, text, addresses and phone numbers are just some of the many formats available. Finally, adorn the form the fonts and colors of your wedding theme and set the email addresses to receive the RSVP notifications.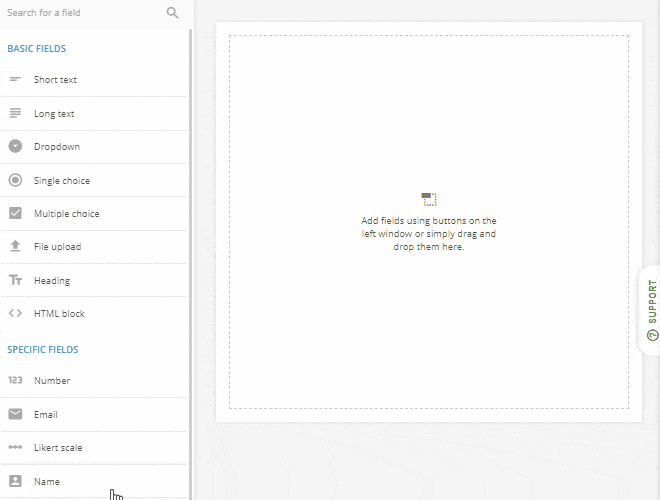 Publish template
Have an event website? Add your wedding RSVP form to any page with a simple copy/paste. Alternatively, share the form's unique URL by email and social media. Simply grab the link or use the share buttons in the form editor. Guests can easily respond from their mobile device thanks to a responsive design optimized for small touchscreen displays.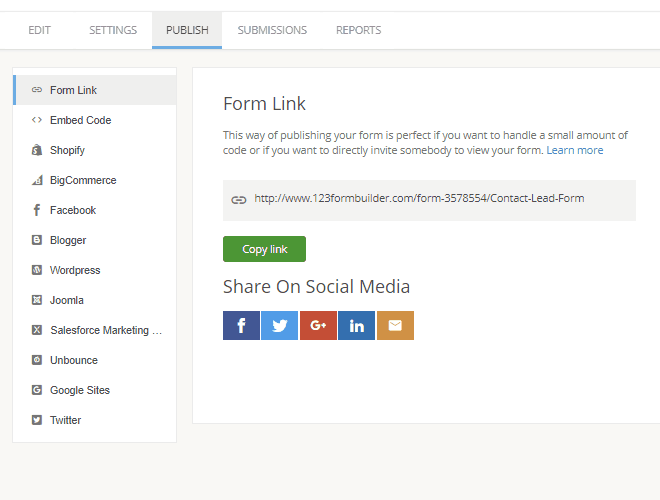 Collect & manage data
123FormBuilder forms feature a submission database that securely stores responses. What that means to you is a guest list you can instantly share with your event planner, religious organization and reception venue. In addition, 123FormBuilder can integrate your form with other services you may be using, including Dropbox, Smartsheet and Google Drive.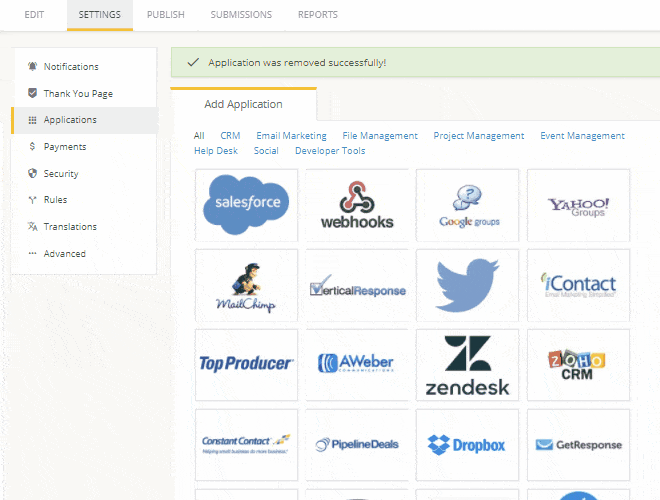 Optimize your flow
When you're busily planning a wedding, sorting through RSVP envelopes isn't the most useful way to spend your time. With a web-based wedding RSVP form you can receive instant responses with no need to copy them into a computer file. Furthermore, if a few guests haven't responded, you can easily send the form again in a reminder email.