Workshop Registration Form
You can use this workshop registration form to enroll new participants at your next upcoming workshop or seminar.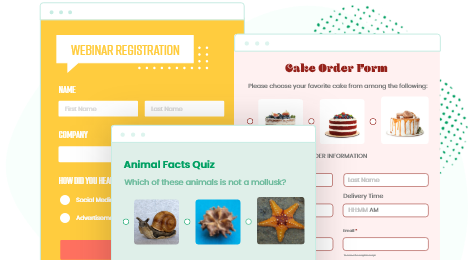 Customize template
Our pre-designed workshop registration form example is easy to adapt to the specifics of the workshops you plan. For instance, drag and drop additional fields from the menu, add upload fields, include a header image of previous workshops and change the form design. Also, you'll be able to configure autoresponders or multiple email recipients if you're not the only person involved in event planning.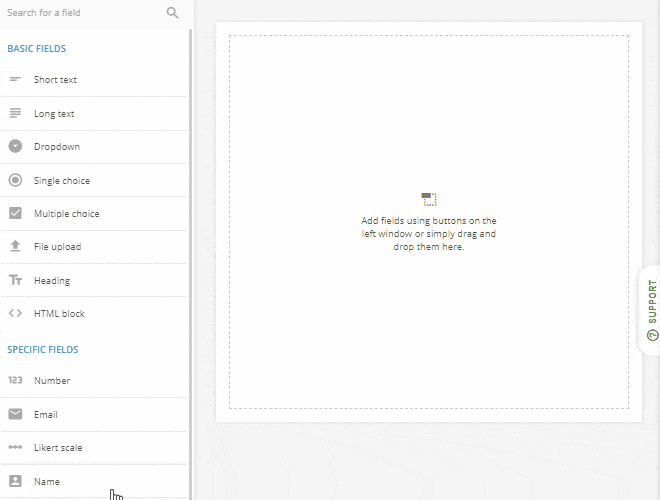 Publish template
Time to enroll participants with your newly created registration form, right? For this purpose, we provide many publishing methods. Of course, all of them accessible even to non-technical users. Indeed, you can just grab the form code and embed it into a web page with simple copy-paste. Or send the workshop registration form via a link in an email message or through a social media page or group. With mobile-responsive layout, your form will register even mobile participants.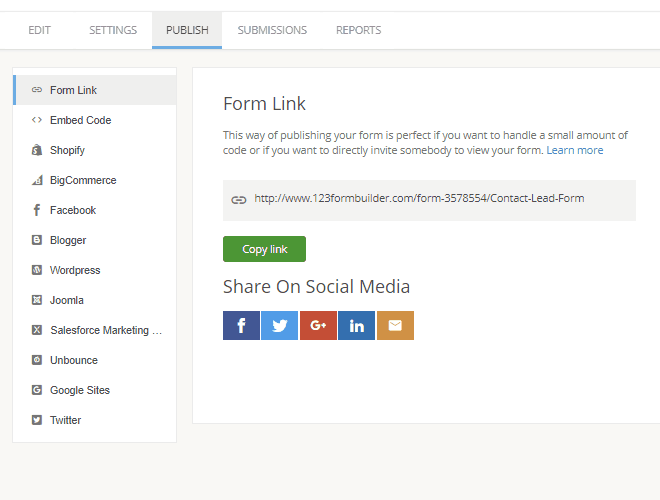 Collect & manage data
With our form building platform, workshop registration requests go straight into a data table that we keep secure at all times. Edit them right from our platform, print or download them on your computer – it's your choice! Since we're more than a form builder, we offer you the option to connect your workshop attendee data with other file or event management apps. For this purpose, make sure you open the Applications section in our menu.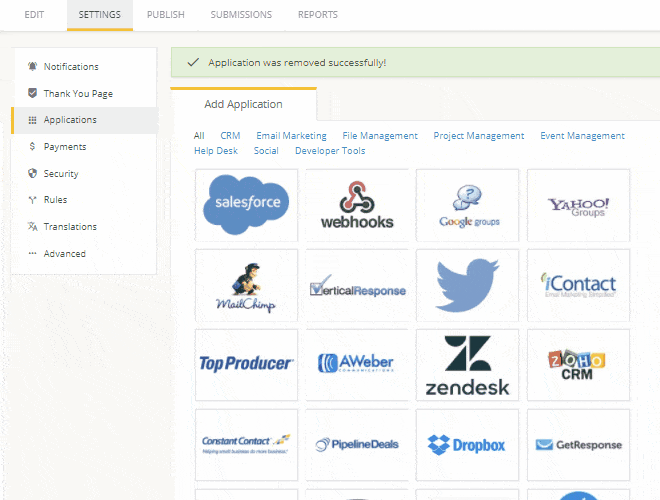 Optimize your flow
Simplify workshop registrations and enjoy the attendance you've always wanted with easy-to-use online forms. Start with a ready-made registration form model and work your way towards the perfectly personalized form for your business. Plus, you will be instantly alerted via email or text message each time someone interested in your workshop submits their registration.